Product Description
'Professional Overthinker' Unisex T-Shirt
Unisex T-Shirt made out of 100% Organic Cotton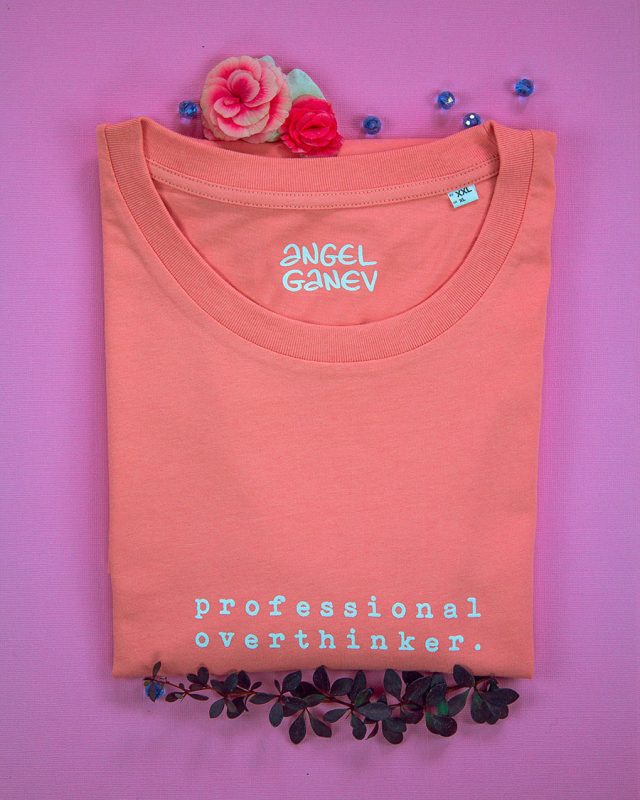 Size Chart
Please keep in mind that the size chart below is for European sizes. If you are ordering from outside Europe, please measure an existing T-shirt to pick the best size for your body.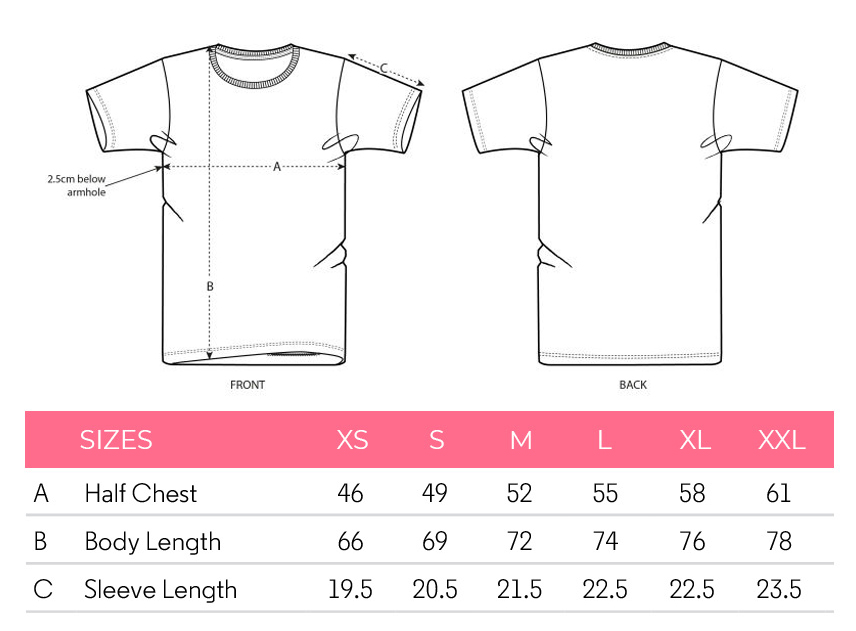 1 out of 3 Enamel Pins
High quality hard enamel pins with vibrant colors and gold plated clasp. Each pin comes with a beautiful card back.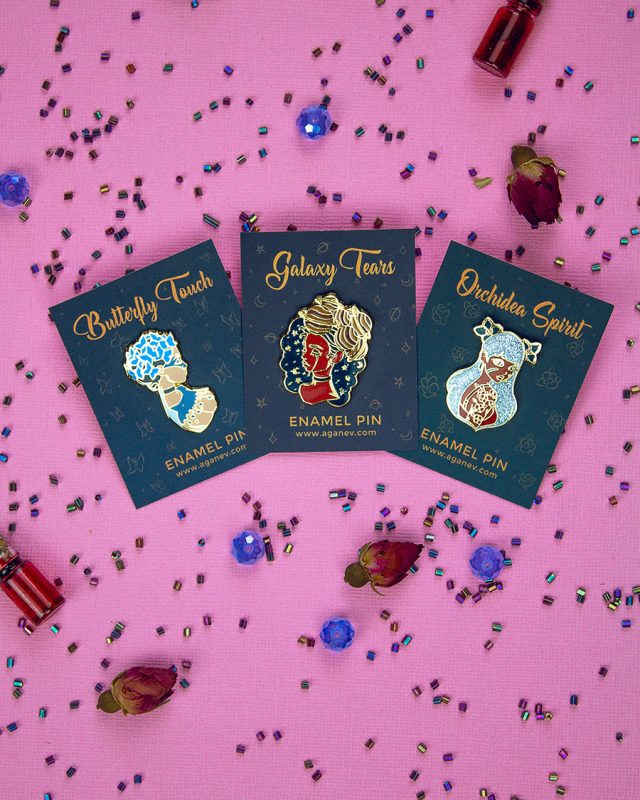 1 out of 3 Keychains
High quality double sided acrylic keychains with heart shaped key rings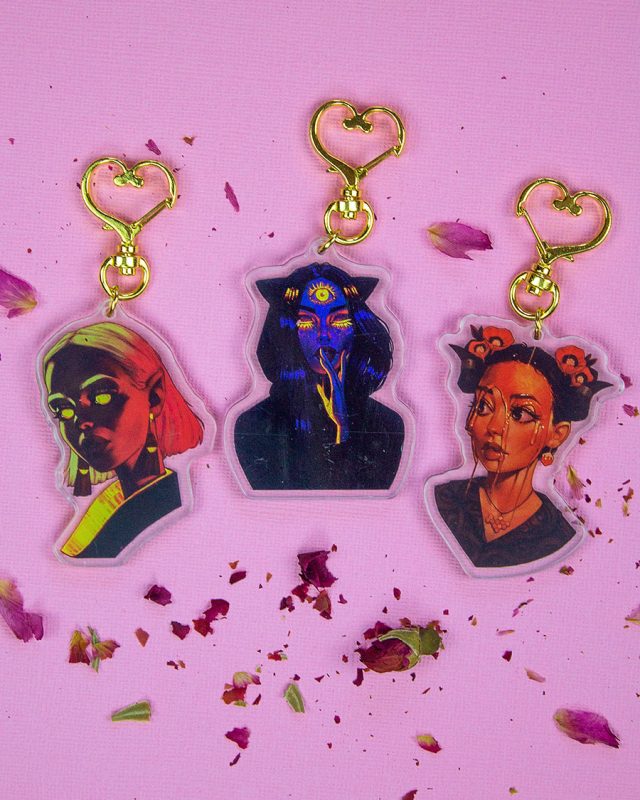 4 Prints
Printed on 300 gram high quality paper, glossy laminated on both sides for extra protection. The size is 5×7 inches (13×16 cm). All prints are personally signed by Angel.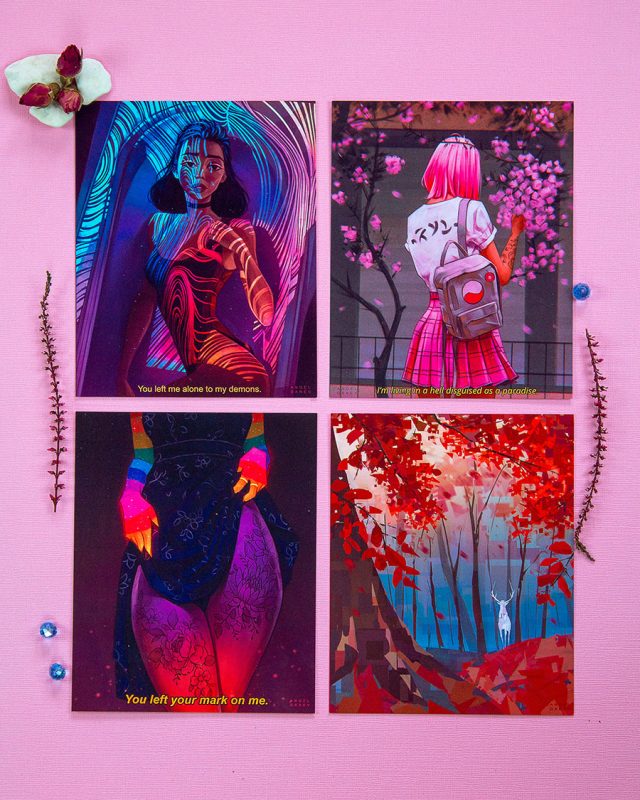 4 Vinyl Stickers
A 3 inch vinyl sticker (5×7 cm) with matt foil finish on top, so it won't reflect back sunlight.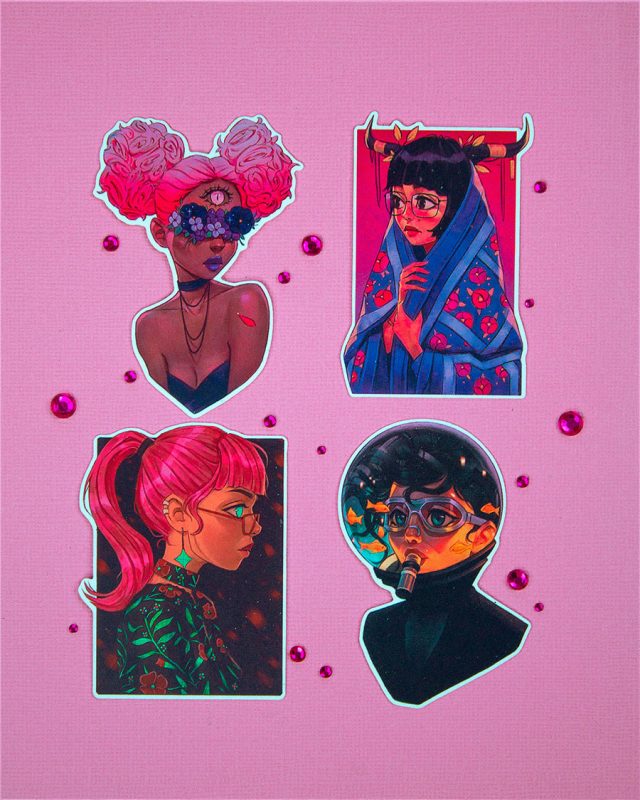 Moondot black pages sketchbook
An A5 – 5.8 x 8.3 inches (15x21cm) black paper sketchbook. Filled with 100 pages/50 sheets of 200 gram high quality black blank paper. Suitable for dry mixed media and ideal for white pencils, pens and ink.
The sketchbook has rounded corners, an elastic band to secure your drawings and a back pocket to put all your sketches and notes in.  Equipped with both a hardcover for protection, and a spiral for a perfect 180° open.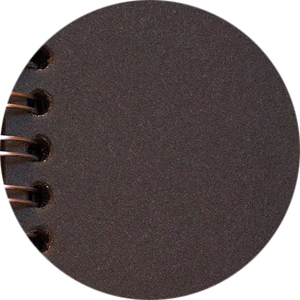 100 Pages of Mixed Media Paper
The 200gsm high quality acid-free black paper has a perfectly balanced texture which will allow you to achieve a much better depth of tone with dry media. You will be able to explore a whole new world of possibilities by reversing the regular black-on-white drawing style and trying the original white-on-black instead.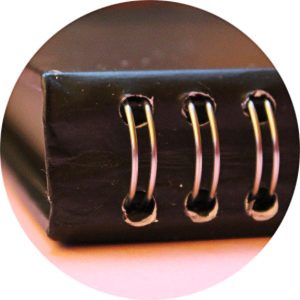 A Mix Between Hardcover and a Spiral
Regular spiral sketchbooks allow you that smooth 180° open for easier drawing but they get damaged too easily and rip out the paper. Which is why Moondot is a blend between a hardcover and a spiral, the best of both worlds.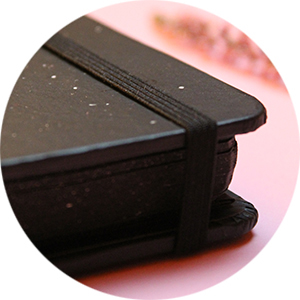 Rounded Corners and an Elastic Closure
The elastic band keeps your sketchbook safely closed and protects your additional drawings from falling. And while sharp corners get easily bent and might end up poking through your bag, the rounded corners are more safe and aesthetic.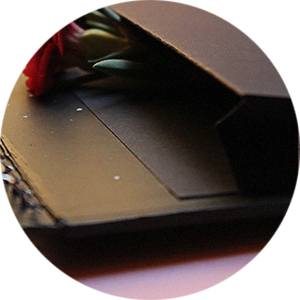 Expandable Back Pocket
The best place to keep all your stickers, notes, additional drawings, small prints and all artsy stuff you can think of.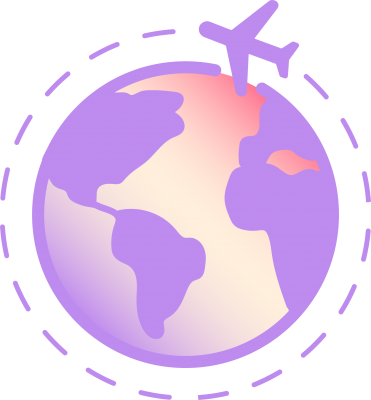 Free Worldwide Shipping
You will get Free Tracked Delivery everywhere around the world if you order Tier 3 and above.

The book 'Draw with Angel' started as a weekly draw this in your style challenge on Instagram.
It pretty soon grew into my main artistic focus and lead to me creating original characters for the first time.
This book is the journey of me learning how to create worlds.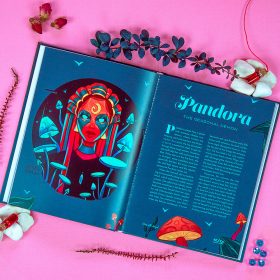 Dive Into The World of 50 Unique Characters
Each of the 50 characters comes with it's own unique fantasy story that you can explore . You will be able to experience the evolution of my artstyle in a span of one year.
The stories are inspired by my own life experiences and they share some of the struggles that I've been through.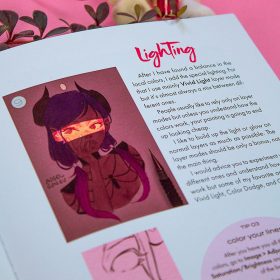 Detailed Painting Process
Draw with Angel' also includes a ten page detailed explanation of my painting process.
It has tips on how to design a character better and breakdowns each individual step.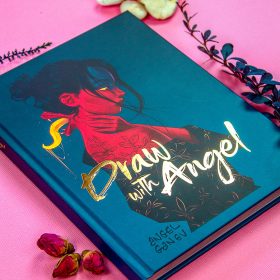 A5 Format with Hardback Cover
The book is in A5 format (15.5×20.5cm) and has a hardback cover. The title on the front cover and on the bookspine is detailed with high quality gold foil, that will beautifully decorate your book shelf.
Each copy will be hand-signed by Angel