An A5 – 5.8 x 8.3 inches (15x21cm) black paper sketchbook. Filled with 100 pages/50 sheets of 200 gram high quality black blank paper. Suitable for dry mixed media and ideal for white pencils, pens and ink.
The sketchbook has rounded corners, an elastic band to secure your drawings and a back pocket to put all your sketches and notes in.  Equipped with both a hardcover for protection, and a spiral for a perfect 180° open.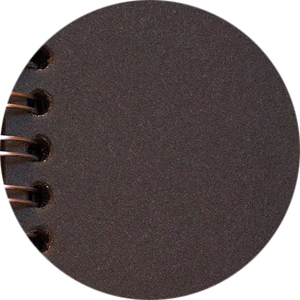 100 Pages of Mixed Media Paper
The 200gsm high quality acid-free black paper has a perfectly balanced texture which will allow you to achieve a much better depth of tone with dry media. You will be able to explore a whole new world of possibilities by reversing the regular black-on-white drawing style and trying the original white-on-black instead.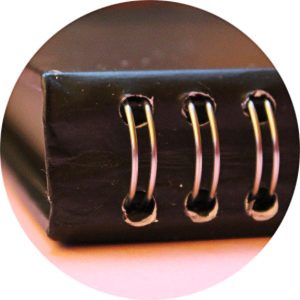 A Mix Between Hardcover and a Spiral
Regular spiral sketchbooks allow you that smooth 180° open for easier drawing but they get damaged too easily and rip out the paper. Which is why Moondot is a blend between a hardcover and a spiral, the best of both worlds.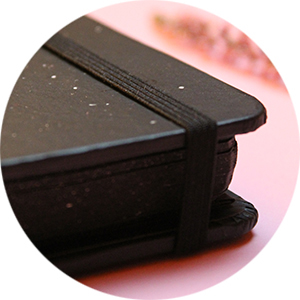 Rounded Corners and an Elastic Closure
The elastic band keeps your sketchbook safely closed and protects your additional drawings from falling. And while sharp corners get easily bent and might end up poking through your bag, the rounded corners are more safe and aesthetic.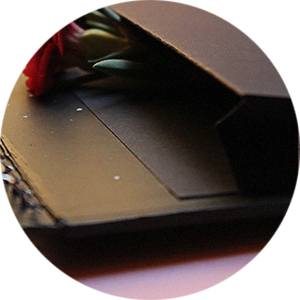 Expandable Back Pocket
The best place to keep all your stickers, notes, additional drawings, small prints and all artsy stuff you can think of.